Card Support
Activate or block your card
Notify the bank about upcoming travel arrangements
Reset your pin tries
Report card fraud
Inquire about your transaction history
---
Directory
President & Chief Executive Officer
, President & Chief Executive Officer

Read full bio here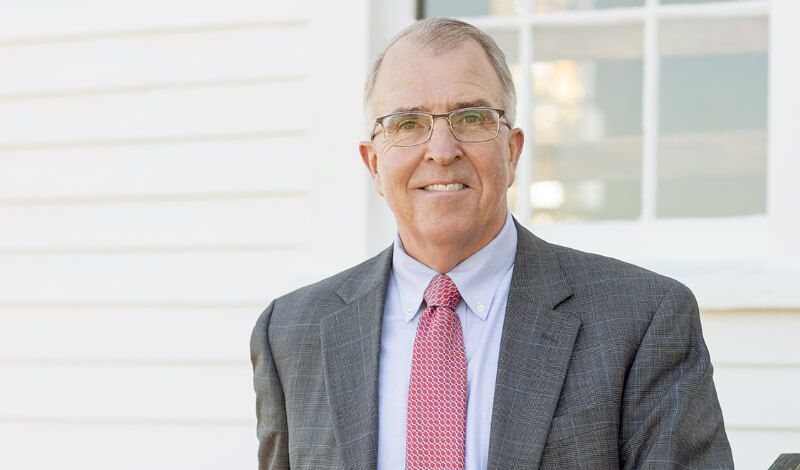 President & Chief Executive Officer Glenn L. Hutchinson joined Bath Savings Institution in 1988 as Vice President & Treasurer. He quickly rose to the position of Senior Vice President & Chief Financial Officer, and was appointed President & CEO in 1995.
Glenn began his professional career as a Controller for Bailey Sign in Westbrook. He moved into the banking arena in 1985 at Sun Savings & Loan, where he served as the Assistant Vice President Controller, responsible for all account policies and procedures for the $760 million institution.
As leader of one of the state's oldest and most respected financial institutions, Glenn believes that the bank should be a responsible, contributing member of the community. He has guided Bath Savings through the renovation and construction project at our main office in Bath and the addition of five branch offices in Yarmouth, Boothbay Harbor, Portland, South Portland, and Westbrook. Under his management, the bank has grown in assets by nearly $1 billion.
Glenn has served in a leadership role on many non-profit organizations, including Midcoast Hospital, the Bath Area YMCA, and United Way. He has coached soccer, Little League and Babe Ruth teams. He encourages Bath Savings' staff to get involved, providing the time and atmosphere that make volunteering possible. Nearly every non-profit organization in the region has benefited from the generosity of Bath Savings Institution.
A native of Cumberland, Maine, Glenn is a graduate of Greely High School. He received his undergraduate degree in Business Administration and his M.B.A. from the University of Southern Maine. He and his wife Ellen reside in Bath.
"At Bath Savings Institution, we use our financial strength to help our communities stay strong,' Glenn says. "It is because of our team of officers and employees, a group of talented and caring professionals, that the bank's financial performance is as exceptional as the service our customers have come to expect. In these times of economic crisis, customers need a bank they can trust, one where their funds are safe and decisions are made locally. Rest assured that Bath Savings Institution will continue to protect your assets, your dreams and your future."
---
Administrative Officers
, Executive Vice President
, Executive Vice President
, Senior Vice President
, Senior Vice President
, Senior Vice President
, Vice President, Facilities
, Assistant Vice President, Administration
, Marketing Officer
Mortgage Lending
, Senior Vice President, Retail Lending
NMLS #458721
, Vice President
NMLS #466514
, Vice President
NMLS #1053666
, Retail Lender
NMLS #2109199
, Vice President
NMLS #458710
, Vice President
NMLS #458711
, Vice President
NMLS #458714
, Assistant Vice President
NMLS #1956973
, Vice President, Senior Retail Lending Manager
NMLS #458722
, Vice President
NMLS #834637
Commercial Lending
, Executive Vice President, Senior Commercial Lender
, Assistant Vice President
, Vice President
, Vice President
, Vice President
, Vice President
, Senior Vice President, Community Development/Commercial Lending
Branch Managers
, Assistant Vice President, Damariscotta Manager
, Assistant Vice President, Brunswick Manager
, Vice President, Freeport Manager
, Vice President, Portland Manager
, Vice President, Yarmouth Manager
, Vice President, Falmouth Manager
, Assistant Vice President, Westbrook Manager
, Vice President, South Portland Manager
, Vice President, Bath Manager
, Assistant Vice President, Boothbay Harbor Manager
Board of Trustees
John W. Voorhees, Chairman
Kevin T. Burns, Vice Chair
Jeffrey Geiger
Erik K. Hayward
Glenn L. Hutchinson
Janice D. Latulippe
William T. Racine
Sandra Morrell Rooney
Lois N. Skillings